GREAT LECTURERS AT THE SUCCESSFUL INTERNATIONAL YOUTH LEVEL COACHES CLINIC IN CREMONA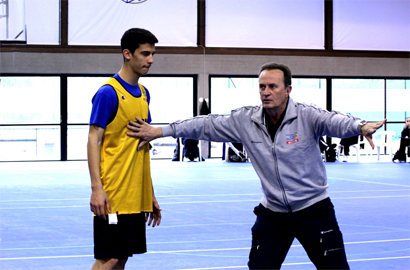 Nike's Ganon Baker and former National Spanish Team head coach Aito Garcia Reneses were among the great lecturers of the International Youth Level Coaches Clinic, helded last weekend at the court of the Canottieri Baldesio in Cremona, Italy. This has been one of this year's most important European seminar for basketball coaches, organized by Giorgio Gandolfi with the Italian Basketball Federation (FIP) and the National Coaches Committee (can). The Clinic has been a great success, and has recorded the presence of 120 coaches, twenty of them coming from all over the Europe (Slovenia, with 10 coaches, UK, Czech Republic, Turkey, Germany, Romania, Poland).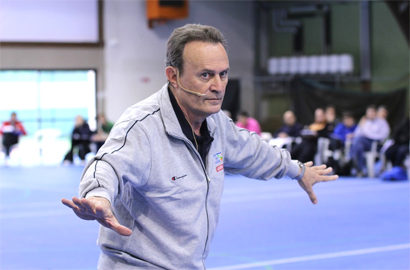 Baker brought his incredible energy and skills, showing his way to improve fundamentals through a lot of unconventional, but really effective exercises, the same that Baker work out during the summer with such NBA stars as Chris Paul, Amare Stoudemire, and Kevin Durant. Aito Garcia Reneses added a great asset to the clinic with his kindness and great experience, explaining pressure defenses and speaking on the rise of youth level sectors in Spain during the last ten years, with talents, among the others, of the Gasol brothers', Rudy Fernandez and Ricky Rubio.
"The foreign coaches who attended the clinic made me proud – Gandolfi said –, because it means that there's a great willing to improve in all the Europe. Everybody was satisfied for the names of the lecturers and the topics. Now, always in partnership with the Italian Basketball Federation, as well as the World Basketball Coaches Asociation of FIBA, the European Basketball Coaches Association, and the Spanish Coaches Association, we're already working on the great international summer clinic of June 29th- 30th and July 1st in Rimini, which promised to double the great success of the last year Clinic in Pesaro with over 400 coaches in attendance, 100 from abroad."
Also others lecturers were highly appreciated by the participants: Antonio Bocchino, head coach of Italian U16 National Team,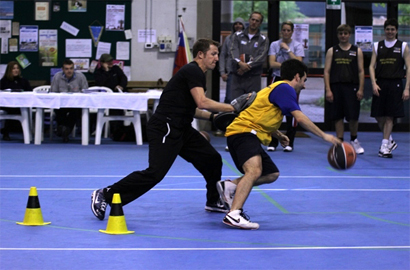 spoke about the importance of fundamentals in an offensive system, and about playing without ball; Giordano Consolini, youth level teams Director of Virtus Bologna, talked about the offense against zone and man-to-man defense; Francesco Cuzzolin, Italian National Team Strenght and Conditioning coach and former Toronto Raptors' conditioning coach, talked of basketball quickness and functional strength, while former Olimpia Milano's coach Franco Casalini analyzed the differences between the past and the present baskeball players.

Socios Institucionales
Otras Entidades
Socios Internacionales
Federaciones Autonómicas
Copyright © 2022 | AEEB