2016 Turkish Airlines Euroleague Final Four International Coaches Clinic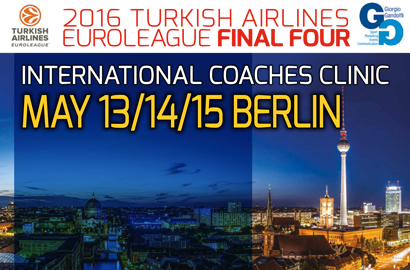 The next 13, 14 and15 of May will take place in Berlin, the 2016 TURKISH AIRLINES EUROLEAGUE FINAL FOUR INTERNATIONAL COACHES CLINIC, with speakers of the highest level:
SERGIO SCARIOLO, coach of the Spanish national team, European champion in 2015 and two more editions, in addition to the silver medal at the last Olympic Games in London.
BRANDON PAYNE, personal coach of Stephen Curry (2015 NBA Champion and MVP).
MIKE BROWN, ex coach of the Los Angeles Lakers and the Cleveland Cavaliers and NBA Coach of the Year Award in 2009.
JOHN PATRICK coach of Reisen Ludwigsburg, the German team Serie A, winning the 2010 FIBA Eurochallenge with Göttingen.
Pre-registration will be open until March 31. For more information visit http://www.giorgiogandolfi.com/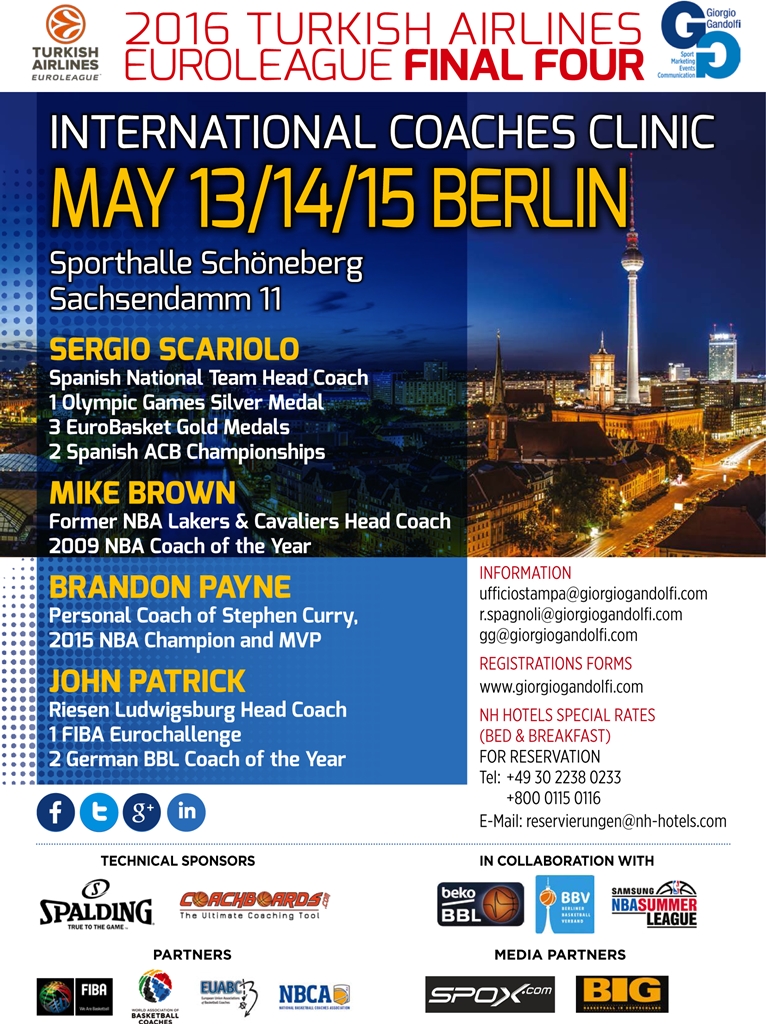 Copyright © 2014 | AEEB