WBSC Supercamp "Claudio Papini International Basketball School"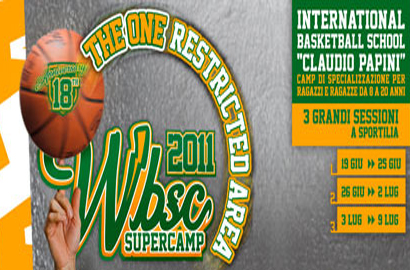 Since 19th June to 9th July is taking place WBSC SUPERCAMP "CLAUDIO PAPINI INTERNATIONAL BASKETBALL SCHOOL", close to Bolonia and  where the EUABC is taking part.

This is an international camp where many young players from all over the world go to improve their fundamentals. It becomes a traditional appointment for all the parents that want to make their own children live a true and beautiful sporting and friendly experience.

The WBSC is amongst one of the best basketball school in the world with coaches from Argentina and United States and, besides, the EUABC is represented trough the European countries and coaches from Spain, Italy, Croatia, and other parts of Europe like Sweden, Poland, Swiss, Israel, Lithuania, Latvia, Esthonia, England, Finland, Italy, Hungary and Czech Republic.


Noticias del sector
Feed no encontrada Feed no encontrada Feed no encontrada Feed no encontrada
Copyright © 2014 | AEEB