Manuel Peña talks about WBSC Supercamp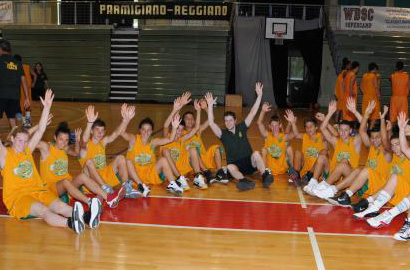 He was one of the coaches, invited by AEEB, who was in the WBSC Camp. Manuel Peña told us his feelings about one amazing week there.'
Manuel Peña Garcés:
'Sadness about a happy end'


After one experience like this the feeling that invades you is sadness, tears of the campers, depression post-campus, travel and luggage, come back to the own reality, and leaving in many parts of the world friends and people that is now part of your family because the links created are very strong.

It has been some intense days of basketball, in which personal contacts have grown up; the transfer of knowledge has been very rewarding and the different views of coaches and players were really important to me. I personally have grown in the basketball experience but also in the personal field.

Many of us were in front of an uncertain future, but wherever we will be, probably next year we´ll remember moments lived in this rough Italian place. After a few days we´ll probably settle down what we have learnt; we´ll read articles, see videos, exercises ... which have been a fundamental part of the interchange of information.

My next step will be Zaragoza, where I will attend two courses of specialization of the FEB and after that I'll see what happens. But meanwhile, I will savor the steps on my way, personally and professionally (in basketball and in engineering). I will try to enjoy the little details, which have been the most important thing in this eighteenth edition of SuperCamp WBSC.
Copyright © 2014 | AEEB